Constant, Consistent, Prevention
Constant

- visual monitoring.

Consistent

- unbiased care.

Prevention

- through prediction.
Your Nurse-to-Patient ratios of 1:2 can now be 3:2
Prediction Assisted Monitoring (PAM)™
PAM is a unified machine learning (ML) based A.I. patient monitoring system that works as a virtual assistant for overwhelmed and understaffed ICU & PACU nurses. It's like having an additional nurse assigned to monitor every patient. If your current nurse to patient ratio is one nurse for every 2 patients (1:2) - with PAM it's now 3:2.
Pam recognizes early indicators of onset morbidities and predicts when patients are likely to emerge from anesthesia and at risk of accidental or intentional harm (safety events) - such as removing vital tubes/sensors. With PAM, nurses can focus on detail-oriented tasks and priority individuals, knowing every patient is being monitored and they will be alerted in time to prevent harm and improve outcomes.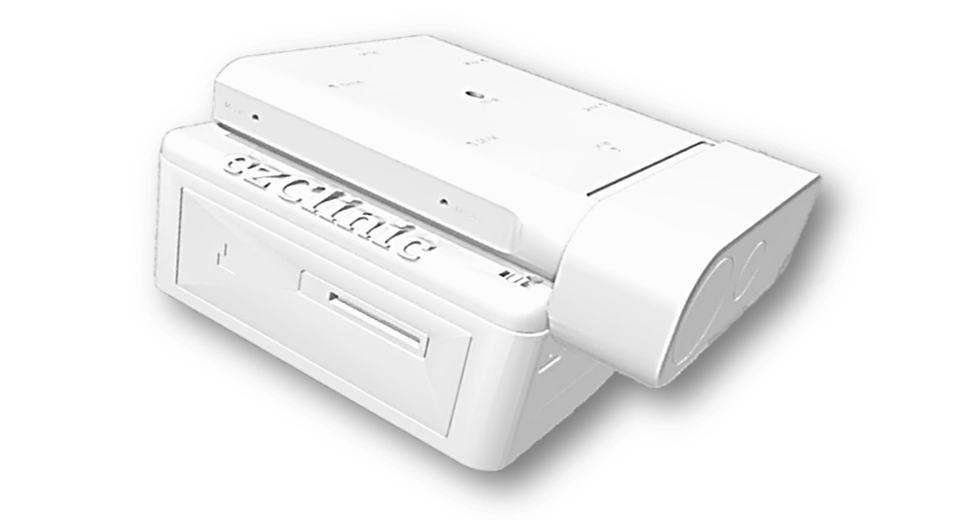 Installation
Our A.I. uses unidentifiable 3D data from simple-to-mount or mobile sensors. Optional 2D recordings of safety events/mgmt are directly saved on hardware at the hospital.
Plug-n-Play Solution:
No wearables, markers, or calibrations
No interaction or maintenance needed
HIPAA compliant. No identifiable information leaves the hospital
Only takes 5 minutes to master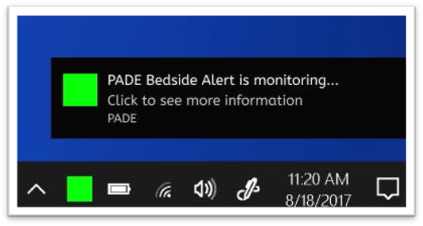 Monitoring
Our platform runs quietly in the background until PADE recognizes events, and automatically shuts off alerts when providers respond to the patient.
User-Friendly Platform:
No unnecessary alerts
No login or patient input is needed
Plug-n-Play; just set it and leave it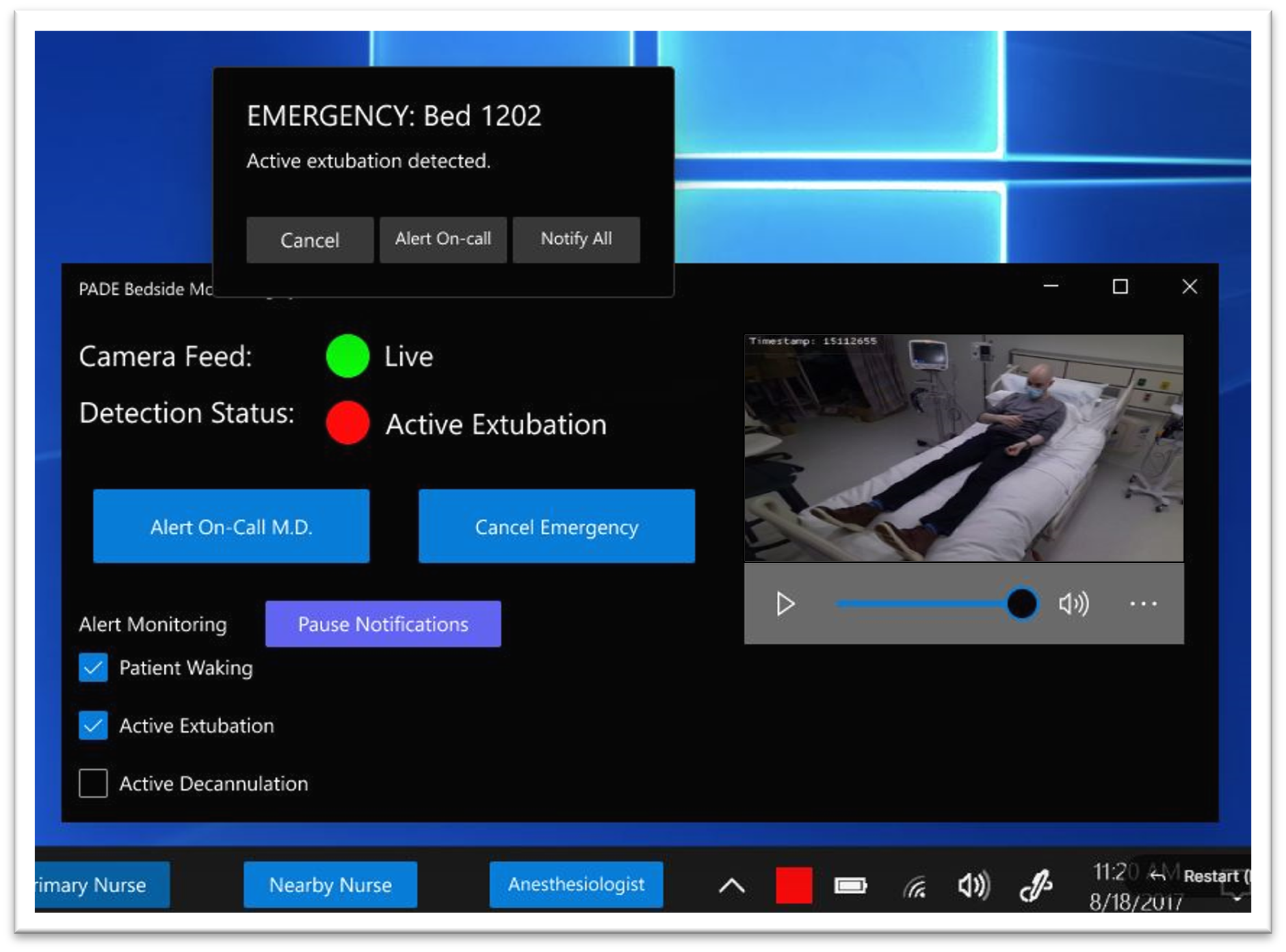 RN Empowerment
Alerts are first sent to the primary and neighboring nurses. If a response is not identified in the patient's room by the A.I., an alert goes out to all nurses - ensuring safety events and preventative care is never missed.
Improve Outcomes:
Reduce provider PTSD & Burn Out Syndrome

Nurses will have a more active role in patient outcomes

Focus on details to reduce errors without sacrificing efficiency or safety
TeleMedicine Platform
(Our 2019 Flagship Product)
We began building a telemedicine platform in 2019. After the market flooded with telecommunication apps using third-party software and calling themselves "telemedicine" platforms, we pivoted in 2021. We were able to use the technology we were working on integrating for remote care to address patient safety risks and the nursing shortage crisis.