Constant, Consistent, Prevention
ezClinic's A.I. empowers ICU nurses to prevent ventilator tube removals which pose a risk to 1.65 Million patients, kill 50,000+, and add $8.1 Billion to U.S. healthcare costs annually.
Patient Action Detection Engine (PADE)™
PADE is a unified A.I. monitoring and alert system for the risk management of intubated patients in the ICU. PADE notifies the providers before incidences of unplanned extubations begin so they are able to prevent unintentional and uncontrolled removals of endotracheal tubes (ETT).
By integrating 3D data with skeletal and object tracking, PADE recognizes subtle patient movements and tube slippage that typically lead to unplanned extubations. When PADE alerts, ICU nurses can respond in an effective and timely manner to this preventable safety event. Some examples of risk factors include:
Patient regaining consciousness or sedation delirium, causing patients to self-extubate, remove nasal cannula, CPAP, or O2 mask.

Slippage from patient agitation, movement, or while in the prone position.

Lack of maintenance/replacement or inadequate tube securement.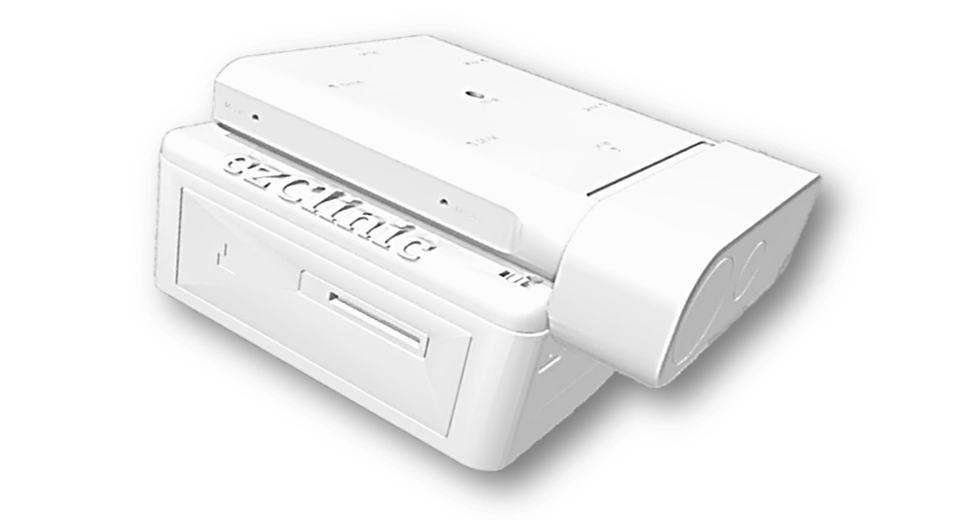 Installation
Sensors With Optional Video
Our A.I. uses unidentifiable digital 3D data from simple-to-mount sensors. This data is the only information sent to the cloud. Optional closed-circuit 2D video recording of safety events is directly on hardware at the hospital.
Plug-n-Play Solution:
No wearables, markers, or calibrations needed
Capable of sensing subtle movements in digital 3-Dimensional form
HIPAA compliant. The optional 2D video and patient information never touch the internet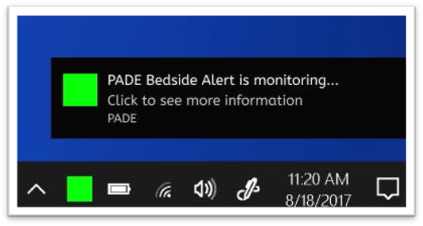 Monitoring
Desktop App Alert System
Our platform runs quietly in the background until PADE recognizes learned trends that lead to safety events or an event is in progress.
User-Friendly:
No unnecessary alerts. It is designed to run discretely without adding distractions
No more than 5 minutes are needed for mastering how to use the app
No login or patient input is needed. The system works continuously once turned on for all patients until paused. The only information needed is the room number at installation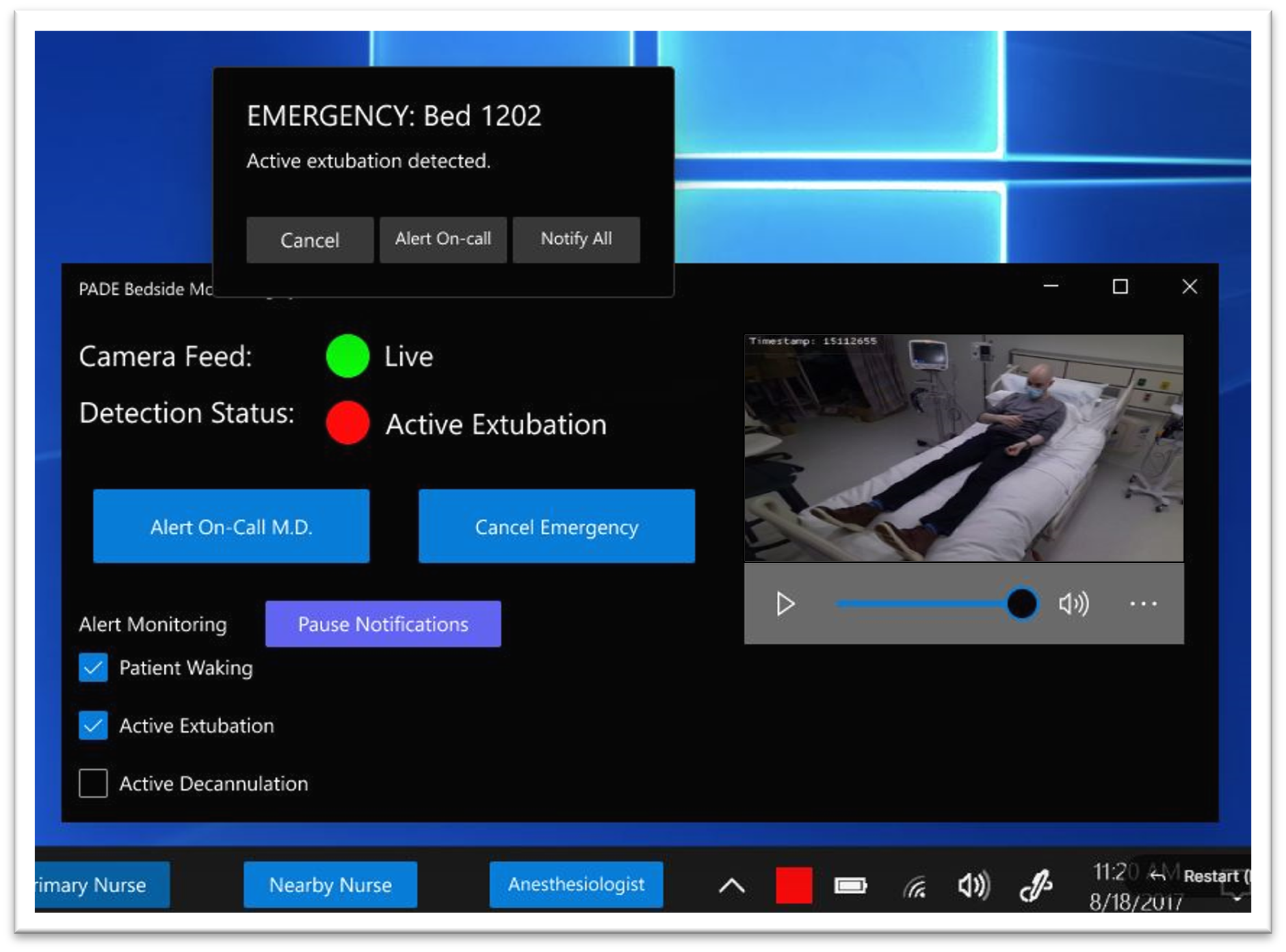 Confidence
Empowerment for Nurses
Alerts are first sent to the primary and neighboring nurses. If a response is not identified in the patient's room by the A.I., an alert goes out to all nurses - ensuring safety events are never missed.
Improve Outcomes:
Stop unnecessary over-sedation (OS) from fear & convenience. OS Risks; opioid addiction, delirium, cognitive disorders, and inability to assess pain or perform neurological exams
Reduce job-related stress (PTSD & Burn Out Syndrome)
Nurses will have a more active role in enhancing patient safety and improving their outcomes


TeleMedicine Platform
(Our 2019 Flagship Product)
Our telemedicine platform offers HIPAA-compliant UHD video conferencing with all-in-one virtual care management tools.
ezClinic's platform provides healthcare professionals and patients with a way to manage their care, access and share records, and update information all from one portal. Our platform relieves administrative burdens, all the while empowering patients to take ownership of their healthcare needs.